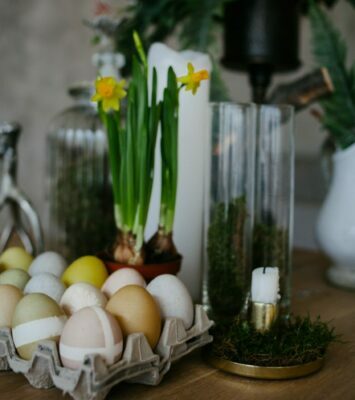 Eastern 2022
Culinary highlights at 85m height with fascinating skyline view!
Enjoy our extensive Easter brunch on Easter Sunday. In addition to savory and sweet breakfast, the choice between lamb and salmon should not be missing. As a highlight, our typical Spanish torrijas and buñuelos de viento will be served for you. Our chef Javier Barros and the whole team are looking forward to celebrate Easter together with you!
As a welcome drink we will serve a Cava for free. The cava, as well as all other hot drinks and parking in our garage are already included in the price.
Price per person: EUR 79,-
Children up to 6 years are welcome free of charge and children up to 12 years pay only 50%.
Reservation is required. Book your table via the following link Oben Restaurant & Skybar Online-Reservierungen | OpenTable or by phone +49 69 6681984084.